Inclusive Education Initiatives
Inclusive Education Canada (IEC) Webinar Series – Will Ontario schools ever be inclusive? ARCH Executive Director joins panel discussing education for students with disabilities in Ontario.
The presentation is below.
---
Article published in the Canadian Journal of Educational Administration and Policy co-authored by ARCH examines the outdated framework that continues to exist in Ontario which creates ongoing barriers for students with disabilities in accessing inclusive education.
A Relic of the Past: Identification, Placement and Review Committees in Ontario's Education System
For the article, go to: https://journalhosting.ucalgary.ca/index.php/cjeap/issue/view/5223
---
If Inclusion Means Everyone, Why Not Me?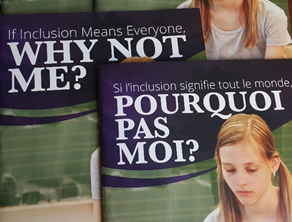 In partnership with Brock University, Western University, Community Living Ontario, Inclusive Education Canada, and Brockville and District Association for Community Living, ARCH conducted extensive research on the barriers to meaningful and inclusive education from K to 12 in Ontario. The final report, titled 'If Inclusion Means Everyone, Why Not Me?', was released in English and French in May 2018 during a panel presentation hosted by Ryerson University. Some of the barriers identified in the Report include:

Students with disabilities routinely denied access to school and/or classroom;
Limited access to appropriate accommodations;
High levels of conflict between educational staff and families, with limited recourse to dispute resolution mechanisms; and
Limited data on disability-related barriers in the education system.

Education Advocacy Modules
ARCH, with our partners, released a series of comprehensive advocacy tools and modules on human rights and education. It is aimed at parents, advocates, and students with disabilities in primary and secondary school.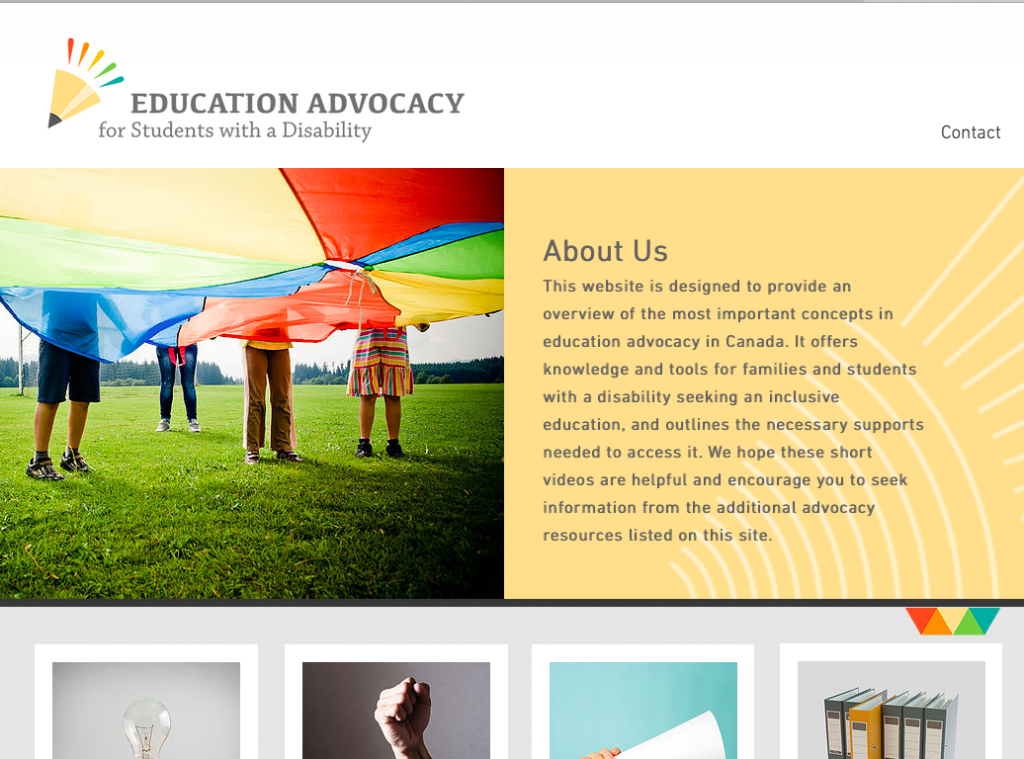 https://inclusiveeducation.ca/advocacy-for-inclusion/
Accommodation Law Resources Digital Portal
Canadian Work Disability Accommodation Law Resources Digital Portal is a centralized resource of disability employment human rights literature for researchers, community members, and practitioners. This is a free, user-friendly online tool aiming to increase awareness of existing resources through citations, annotations and access to available literature where available and as copyright permits. It is intended to be an access point for information, from 2008 on, pertinent to disability, employment and human rights. The Canadian Work Disability Accommodation Law Resources Digital Portal consists of two main indexes of resources: a list of the literature mapped under broad Canadian human rights law themes as it effects disability employment, and a searchable database of the literature. This tool was funded by the CRWDP Seed Grant. ARCH Disability Law Centre is a proud partner of this project. To access the portal, use the link here: https://www.crwdp.ca/en/canadian-work-disability-accommodation-law-resources-digital-portal
Last Modified: March 14, 2021