International Day of Persons with Disabilities – December 3, 2018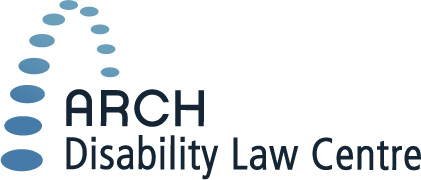 ARCH Celebrates the International Day of Persons with Disabilities
In line with this year's UN theme of "Empowering Persons with Disabilities and Ensuring Inclusiveness and Equality", ARCH will launch our new website and present our new public legal education materials. Come meet ARCH Staff!

DATE: Monday December 3, 2018
TIME: 2:00 to 4:00 pm
LOCATION: 55 University Avenue, 14th Floor, Room H2 (at King Street West – at St. Andrews Subway)

Light refreshments will be provided.
Space is Limited – Please RSVP by November 19th, 2018 to Theresa at: [email protected] / 1-866-482-2724 ext. 2229 / TTY 1-866-482-2728. ASL, captioning and attendant services will be provided. For other accommodations, including communication assistance, please contact Theresa by November 19th. Photos will be taken for ARCH's website, social media and print material. Please inform us if you do not wish to be photographed.
All ARCH events are scent-free. Please do not use products that have scents, fragrances or essential oils in them as they may cause health problems for some people.
November 9, 2018