Learn more about your rights
Respecting Rights: My Voice My Choice Newsletter #2
December 5, 2019.
Respecting Rights: My Voice My Choice Newsletter #1
October 10, 2019.
Respecting Rights supports Institutionalization Survivors
March 19, 2019.
Respecting Rights participated in Flying to Freedom to commemorate 10 years since the closure of the last large government-run institutions for people labeled with an intellectual disability, and reflect on how we can commit to creating a fully inclusive society. The event was organized by institutional survivors and several organizations within the disability community, including People First of Ontario.
Respecting Rights spoke to The Journey from Institutionalization, and how they are addressing institutionalization and supporting people who have an intellectual disability to lead meaningful lives in the community.
Respecting Rights on Flying to Freedom:
To subscribe to Respecting Rights' channel on YouTube, go to: https://bit.ly/2InNAiJ
My Voice, My Choice – Robert's Story
Respecting Rights Members Speak Out Against Anti-Black & Anti-Indigenous Racism
Covid-19 Update – Passport Program
Decisions, with ARCH Lawyer Hina Ghaus
It's My Money!
It's My Relationship!
It's My Health Care!
Pamphlets – My Voice, My Choice Workshops
These pamphlets introduce participants to My Voice, My Choice workshops and talk about the legal right to make decisions about your health and your money.
My Voice, My Choice – Introduction
My Voice, My Choice – It's My Healthcare
My Voice, My Choice – It's My Money
Paper – Self-Advocacy from the Ashes of the Institution (2017)
The Canadian Journal of Disability Studies published a paper co-authored by Respecting Rights members Peter Park and Sue Hutton. The paper features use of graphic data on the history of the institutions, and explores the oral stories of Peter and another survivor of Canada's institutions for persons labelled with intellectual disability.
Go to: Self-Advocacy from the Ashes of the Institution | Canadian Journal of Disability Studies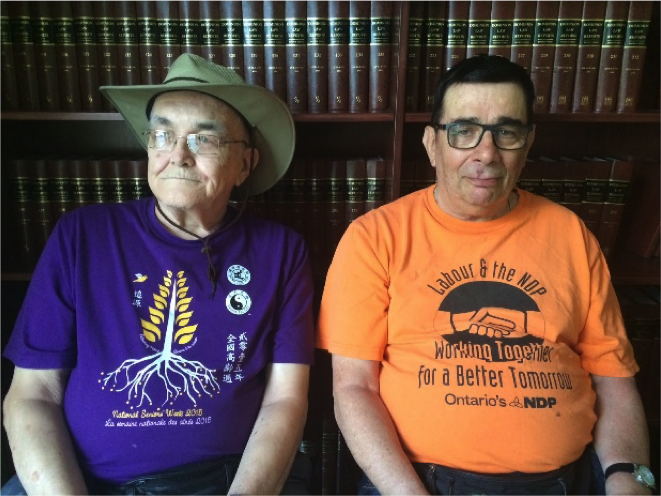 Last Modified: July 8, 2021