Learn more about your rights
Videos, handouts and newsletters
VIDEOS
TIME FOR CHANGE – A new educational video by Respecting Rights
Time for Change is an educational video set to a score of triumphant music. Its creation was led by people labelled with intellectual disabilities at Respecting Rights, a legal rights education project at ARCH Disability Law Centre. Its aim is to raise awareness about the right to equality for persons with disabilities.
During the pandemic, Respecting Rights brought isolated people with disabilities together over Zoom to create a powerful message they want to share with the world. 23 self-advocates in total recorded what human rights means to them. Krishan Jayatunge at Kroworks, a graphics company with passion for art and social justice, edited the video. Juno-nominated musician and producer, Kevin Laliberté, created a memorable soundtrack to carry the video's message of rights.
Respecting Rights did not stop at just creating Time for Change as a stand-alone video. Together on Zoom, the self-advocates in the video created sets of questions for people to reflect on after watching the video, calling them Time for Change: A Discussion Guide. These sets of questions are specifically created for different groups in the networks that support persons labelled with intellectual disabilities:
Developmental Services Staff
Health Care Workers
Persons Labelled with Intellectual Disabilities
Family Members of Persons labelled with Intellectual Disabilities
The Time for Change video is below.
Time for Change: A Discussion Guide for Staff can be downloaded below.
For further information on the TIME FOR CHANGE Discussion guides for Health Care, Self-Advocates and for Families, email Sue at [email protected]
Download TIme for Change: A Discussion Guide for Staff
HANDOUTS
Download Handout – Human Rights, Accessibility and Accommodations
Download Handout -Your Legal Right to Make Decisions about Your Money
Download Handout – Your Legal Right to Make Decisions about Your Health
Download Stop Light Cards
Respecting Rights supports Institutionalization Survivors
March 19, 2019.
Respecting Rights participated in Flying to Freedom to commemorate 10 years since the closure of the last large government-run institutions for people labeled with an intellectual disability, and reflect on how we can commit to creating a fully inclusive society. The event was organized by institutional survivors and several organizations within the disability community, including People First of Ontario.
Respecting Rights spoke to The Journey from Institutionalization, and how they are addressing institutionalization and supporting people who have an intellectual disability to lead meaningful lives in the community.
Respecting Rights on Flying to Freedom:
To subscribe to Respecting Rights' channel on YouTube, go to: https://bit.ly/2InNAiJ
My Voice, My Choice – Robert's Story
Respecting Rights Members Speak Out Against Anti-Black & Anti-Indigenous Racism
Covid-19 Update – Passport Program
Decisions, with ARCH Lawyer Hina Ghaus
It's My Money!
It's My Relationship!
It's My Health Care!
NEWSLETTERS
Respecting Rights: My Voice My Choice Newsletter #2
December 5, 2019.
Respecting Rights: My Voice My Choice Newsletter #1
October 10, 2019.
Pamphlets – My Voice, My Choice Workshops
These pamphlets introduce participants to My Voice, My Choice workshops and talk about the legal right to make decisions about your health and your money.
My Voice, My Choice – Introduction
My Voice, My Choice – It's My Healthcare
My Voice, My Choice – It's My Money
Paper – Self-Advocacy from the Ashes of the Institution (2017)
The Canadian Journal of Disability Studies published a paper co-authored by Respecting Rights members Peter Park and Sue Hutton. The paper features use of graphic data on the history of the institutions, and explores the oral stories of Peter and another survivor of Canada's institutions for persons labelled with intellectual disability.
Go to: Self-Advocacy from the Ashes of the Institution | Canadian Journal of Disability Studies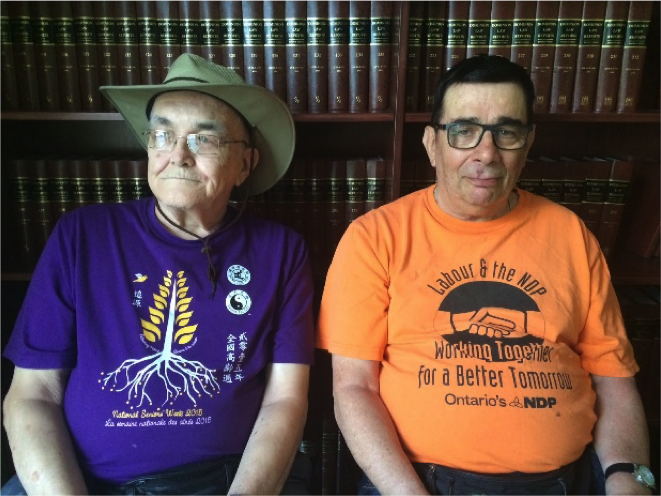 Last Modified: October 22, 2021